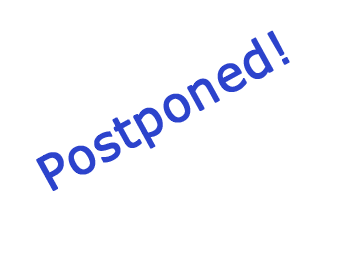 Good Afternoon All,
We know it's not ideal, but due to the threat of another snowstorm coming through tomorrow morning, we're postponing Simmons: Gameday until NEXT Saturday (February 9th) at 10:00. We apologize for any inconvenience this may cause.
Sorry again. We're not too happy about this, either! Definitely wasn't the call we wanted to make.
If you have any questions at all, please email me at
donald.piercey@woodford.kyschools.us
. I'll be out at school tomorrow (Saturday) morning from 10:00-11:00ish if you'd like to swing by and pick up your video game console/games if you let us borrow yours.
~Mr Piercey
donald.piercey@woodford.kyschools.us
www.mrpiercey.com
@mrpiercey on Twitter